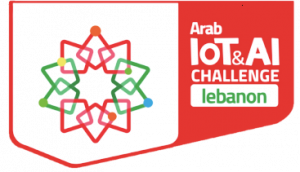 The Lebanon IoT and AI Challenge Demo Day is a showcase of the promising Lebanese Startups and Graduation Projects having innovative ideas in the fields of IoT and AI.
This event will bring the opportunity for the teams to meet advisors, judges, mentors, speakers, and companies from across the globe.
Lebanon IoT and AI Challenge is part of the Arab IoT and AI Challenge, a building and pre-incubation program for senior university students, and startups that have innovative ideas in the areas of Internet of Things (IoT), Artificial Intelligence (AI) and related fields.
Launched for the first time in Lebanon, the Lebanon IoT and AI Challenge aims to create a digital transformation movement in Lebanon in the long run.
This year we will be virtual via Zoom.
The event will be open for almost 4 hours divided on two days (Friday September 10th and Saturday September 11th, 2021) , with live discussions, and opportunities to hear selected startups and graduation projects pitch live.
Attendees can find out more about each team, request more information, chat with the company representatives, and vote for their favorites to win!
Link for participation (attendees, startups, and graduation projects):
https://docs.google.com/forms/d/e/1FAIpQLSeR-vAFdHAVpAU1dJp0RbekY-anu6FohW6_KY1t2LYb4r9Qkw/viewform
In partnership
For more info:
https://lebanon.arabiotai.org/
https://www.facebook.com/LebanonIoTAI/