---
Ignore the hate from YouTuber critics and tech reviewers. The latest MacBooks are incredible machines and still an easy recommendation for anyone who needs a great, reliable computer. It is true, though, that some of the quirks—especially a lack of ports—make the machines a little trickier to use. So to get the most out of your MacBook, you'll need a few core accessories.
A Do-Anything Adapter (The Dongle): Satechi V2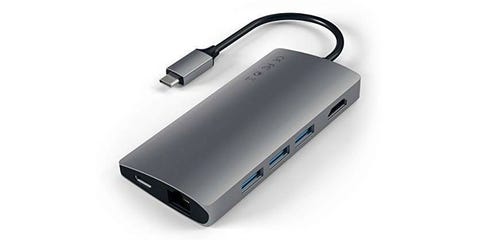 The biggest difference/inconvenience of modern MacBooks is that the only ports are USB-C (and a 3.5mm headphone jack). No SD card slot, no regular USB-A port, no HDMI video output. Someday, everything will be either wireless, or work with a USB-C plug. But that day is not today. To work with cameras, Ethernet internet connections and networking, or projecting your laptop onto big displays via HDMI requires an adapter. Problem is, USB-C is a complicated technology, and there's a lot of junk out there. Satechi's, however, hasn't failed us yet. And unlike other adapters, it has a USB-C port. Sounds ridiculous, but for the plain MacBook with only one port, that means you can charge the laptop while using the adapter.
A Protective Sleeve: Incase Classic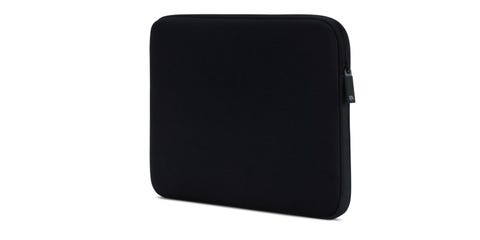 A basic sleeve will help protect from drops and scratches and is worth having even if your shoulder bag has a dedicated laptop slot. Incase is a regular favorite for nailing the fit around every model MacBook, sturdy YKK zippers, and slim but protective padding around all sides.
A Backup Battery: Mophie Powerstation AC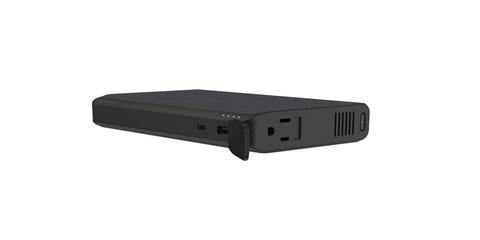 If you work with video or otherwise wear down your MacBook battery and don't have access to outlets, this big battery will give you extra hours of use. It charges via USB-C, so you can use the same plug and cable that you use on the MacBook to charge the Sherpa.
Be warned, though: for MacBook Pros, anything less than wall power will have a hard time doing more than keeping the power level at the same percentage. Portable power works best if you are on the move and charge the laptop while it's closed and asleep.
Wireless Headphones: Jabra Move Style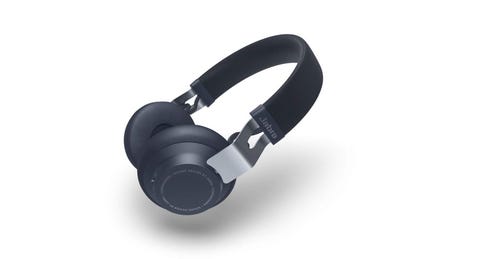 A recent update to our go-to over-ear headphones means longer battery life and more colors. But even the regular Move headphones are great. These sound and fit way better than anything around the $100 mark should, and are a great value for anyone who needs a pair of wireless headphones.
A Monitor: Acer H277HU
This is actually a more difficult decision than you'd expect. Mac compatibility, especially with USB-C-only cable connections, can be difficult. Dell monitors, for example, have had issues with resolution when we've tested them.
Acer's 27-inch USB-C model, however, works well with MacBooks and can use USB-C, so you need only one wire for data and to keep your laptop charged. Its performance will satisfy almost all users, but anyone editing video should spend a few hundred bucks more for LG's UltraFine series.
A Keyboard: Logitech K380
Among the complaints about the newest MacBooks: that shallow keyboard. The Logitech will last forever (we have a Logitech K811 at the office that's going on seven years), you can use it with multiple devices, and it'll last for weeks without needing a charge.
A Mouse: Apple Magic Trackpad 2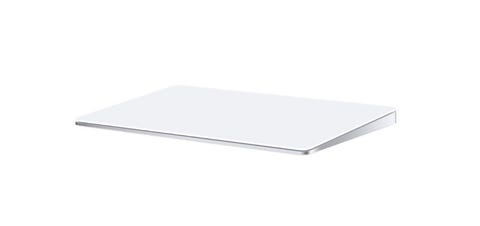 If you're accustomed to the swipe and drag gestures to go between desktops and apps, this is the way to keep up with that interface.
If you want a traditional mouse, skip Apple's model and go for the Logitech MX Master. It's fully customizable and more comfortable to use for long periods than just about any other traditional mouse.