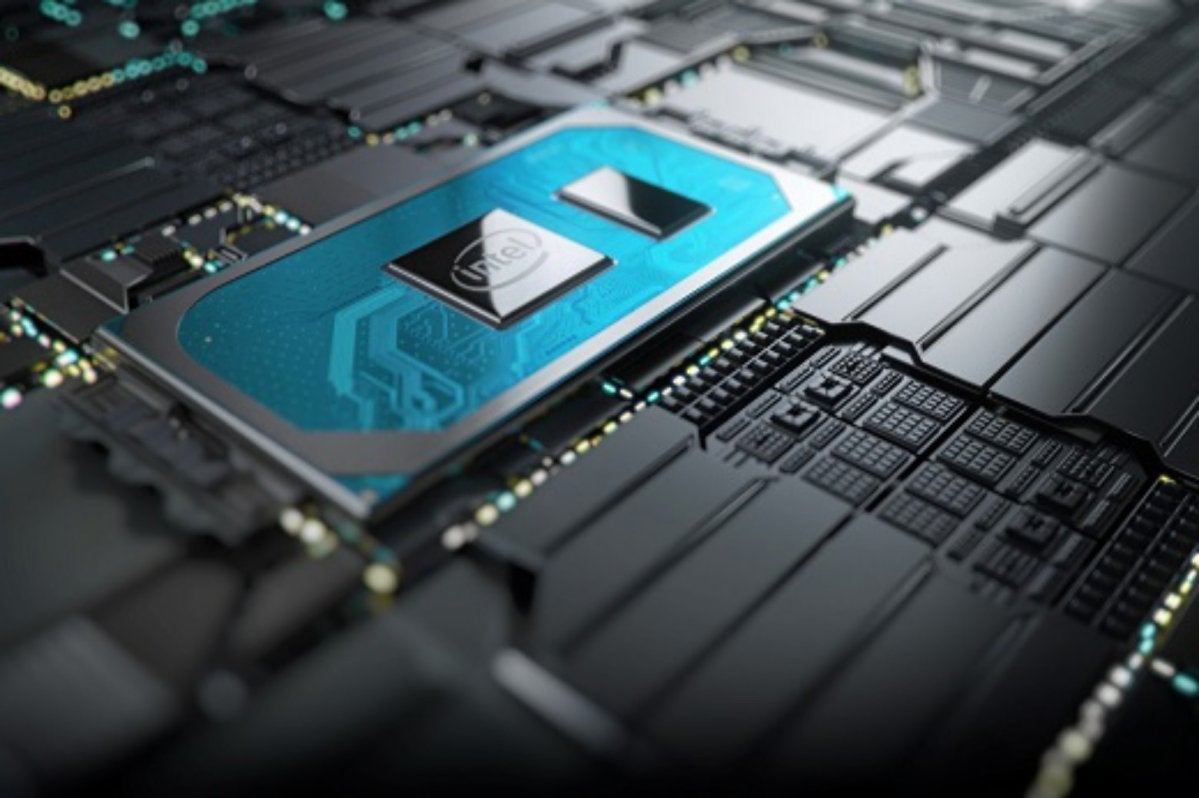 Intel's upcoming 10nm "Ice Lake" processor won't deliver any more cores and threads than its current 8th-gen parts, and at slower turbo clock speeds. But what Intel is calling its 10th-gen Core chip here at Computex offers numerous improvements across the board: performance boosts across CPU, graphics, and AI tasks, plus platform-level enhancements like "Wi-Fi 6 Gig+" that offers more bandwidth than your wired router.
The Ice Lake-based 10th-gen processors will be Intel's first widely available 10nm Core chips and the company's first major chip redesign since 2015's Skylake architecture. They're now shipping, Intel's Gregory Bryant, senior vice president and general manager of the Client Computing Group, is expected to say in his Computex address.
Since January, Intel has said that the first Ice Lake chips would ship to customers this quarter, specifically in June, as part of an initial crop of 30 notebooks which will appear on store shelves by this holiday season. Ice Lake will replace the current "Whiskey Lake" U-series and "Amber Lake" Y-series Core chips with 9W, 15W, and even some 28W versions.
While Intel's holding back specifics on individual chips, we still now know quite a bit about the Ice Lake family as a whole: Core i3, i5, and i7 chips will be offered, with up to 4 cores and 8 threads—the same as Whiskey Lake. Ice Lake's turbo boost speed of up to 4.1GHz is far less than the Whiskey Lake-based Core i7-8565U's 4.6 GHz boost, but a new, improved method of turbo management may mitigate that. Finally, the return of (now Gen11) Iris Plus integrated GPUs could be a big deal that widens the options available for notebook gaming.
A Dell reviewer's guide provided to PCWorld also added some additional branding detail that Intel didn't provide: Ice Lake appears to use a "10xx" designation, with a graphics suffix. For example, the reviewer's guide revealed the existence of the 10th-gen Core i3-1005 G1 (up to 3.4GHz); the 10th-gen Core i5-1035 G1 (up to 3.7GHz); and the 10th Gen Core i7-1065 G7 (up to 3.9GHz). (The "G" suffix probably refers to what graphics level is available—integrated or the Iris Plus.) In total, there will be 11 new versions of Ice Lake, Intel executives said.
Performance numbers, though, are still vague. The most concrete estimate of Ice Lake's performance still comes from Intel's investor meeting: two times the encode and graphics performance of Whiskey Lake. But there's a wild card. Remember how Intel's 7th-gen "Kaby Lake" processor was optimized for video playback, because of the rise of YouTube and Netflix? Ice Lake makes similar strides in AI. You'll also see some unexpected perks in how Intel implements an enhanced Wi-Fi 6 Gig+ wireless technology and Thunderbolt 3, too.
In his Computex keynote, Bryant also announced 9th-gen vPro chips, with up to 8 cores and 16 threads reaching up to 5GHz on desktop and up to 4.8GHz on mobile—even a Core i9. Intel also launched 14 new Intel Xeon E processors for mobile and desktop workstations. Bryant also disclosed that a new series of "X-series" Ice Lake chips will debut this fall, alongside increased memory speed and an updated Intel Turbo Boost Max Technology 3.0. Bryant also showed off the new Intel Performance Maximizer, an automated overclocking tool.